Garage door cables have an important job. Cable drums on either side of your door maintain even tension on door cables, ensuring proper operation of your garage door. If one cable breaks, you will know right away. Broken garage door cables are a safety hazard, and replacing them is even more so. If you suspect your garage door cables are broken, stop using your garage door and call Garage Door Specialists, Inc. for professional garage door repair.
Replacing a Garage Door Cable
If your garage stopped working, is uneven, shaking or moving too fast, call the professionals. We offer fast cable replacement across the region, including Rutherfordton, Lenoir, Statesville, Hickory, Morganton, Marion, Rutherfordton and other communities in western North Carolina. We'll send a professional technician to your home or business with the tools and equipment to get your door fixed.
Garage door cable replacement typically involves replacing both cables. After installation, our technicians perform a thorough evaluation of your door's performance. We can perform adjustments and preventive services in the same visit, prolonging the life of your garage door so you can avoid replacing your entire garage door.
Talk to An Expert (828) 584-2297
Signs of Broken Garage Door Cables
Both torsion cables and extension spring cables are made from heavy-duty galvanized wire. Most homeowners will get years of use from their springs. Other times, sudden or gradual effects can cause springs to break, resulting in damage and potentially serious injury. Look for these signs of broken cables:
The door stopped working: A broken garage door cable drum or cable can trigger safety features, preventing the door from moving until the repairs are performed.
The door is uneven: Frayed or damaged cables can become loose, leading to uneven garage door operation. If you notice your door slanting to one side, it's likely due to loose garage door cables.
The door moves too fast: Cables keep garage door operation smooth and constant. If your door is closing faster than expected, it might be due to broken cables.
Years of exposure to the elements and severe weather can lead to cable corrosion. Cables are also subject to wear from other garage door components. Broken or worn pulleys, cable drums and springs can cause damage to your garage door cables. If your door is acting funny, call for a diagnosis. You might need garage door cable replacement. Give us a call at (828) 584-2297 or send us a message through our contact form.
Types of Garage Door Cables
There are two primary types of garage door cables:
Torsion cables: Torsion cables run from the door up through cable drums. Torsion springs are mounted along the center, above the garage door.
Extension spring cables: Extension spring cables attach to the extension springs — long springs running along either side of your garage door track. They attach to a pulley at the end of the spring.
Why Hire a Professional to Fix Your Garage Door Cables?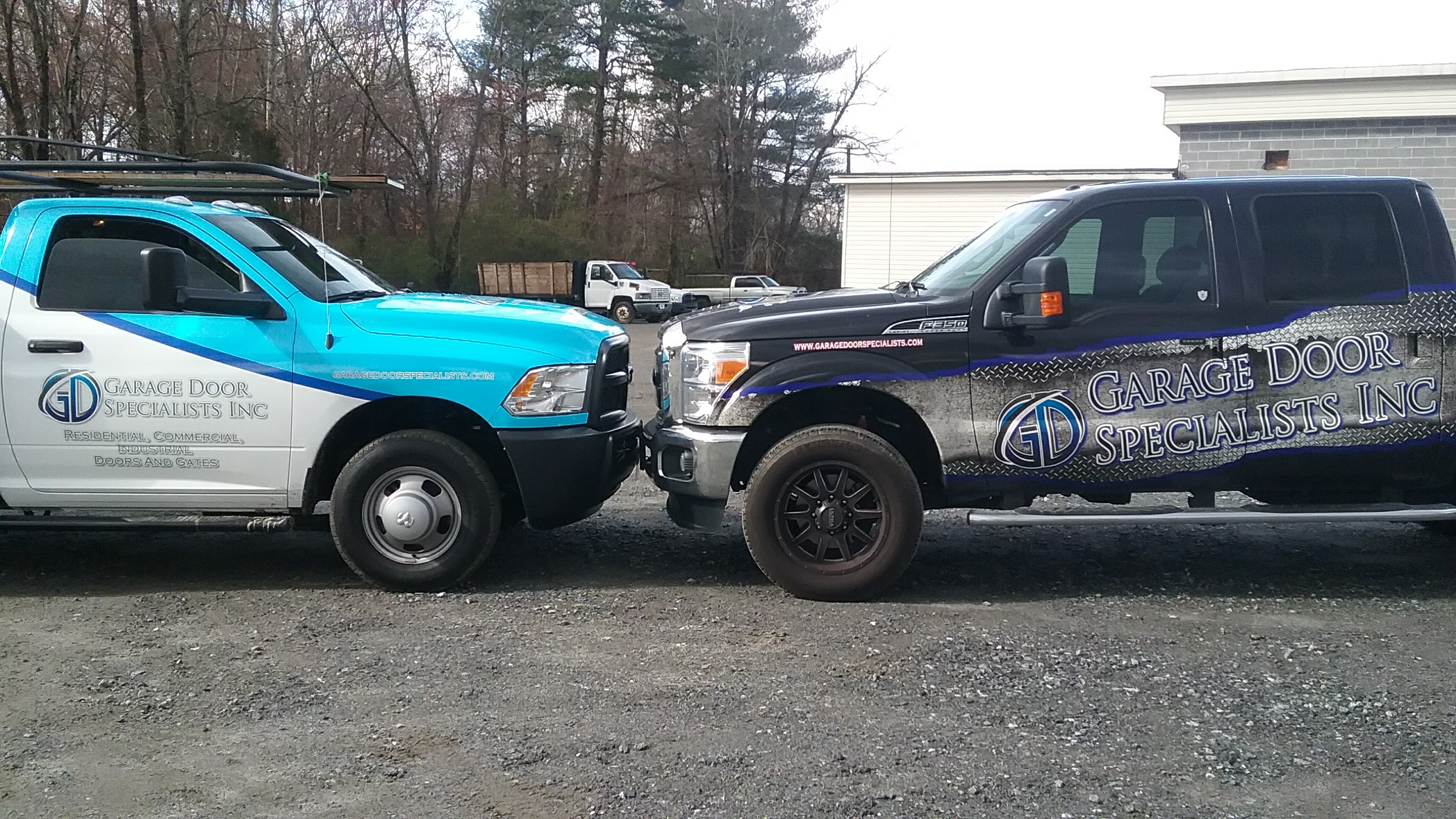 Garage door cable replacement is hazardous and requires specialized training. If your garage door is stuck open or closed or working improperly, do not try and fix garage door cables yourself. Cables and springs are under incredible tension. Your home, car and personal safety will be at risk.
For over 40 years, Garage Door Specialists, Inc. has steadily built a reputation as experts in garage door repair and replacement. If you think you have loose, worn or broken garage door cables or drums, call us at (828) 584-2297. We'll send someone over right away to fix your cables, keeping your home safe and secure.
Schedule a Repair!
"Cori was the epitome of customer service. This young man could not do enough to make absolutely certain I was satisfied and understood all about my door.. this company should "clone" this young man, he was the best of the best. Debbie who works in the office was pretty awesome also scheduling my appointment. This is one of the best companies I have encountered in a long time. I'm old... the best of the best." - Linda Yoder