Looking for the top-rated garage door service company in Lenoir, North Carolina? Garage Door Specialists, Inc. will earn your trust with our quality customer service and proven ability to repair and install great products. Our team of specialists holds vast knowledge of common problems that owners face with their garage doors. With over 40 years of experience under our belts, our team offers the best service in the Lenoir area. Our office is only 18 miles away from Lenoir so we can have a garage door expert working on your door in no time!
Local Garage Door Repairs
Over the years, we learned our way around the neighborhoods in Lenoir. Frequent trips on Highway 64 allowed us to recognize the common problems customers encounter with their garage doors as we pass through Gamewell. There's no garage door problem that we haven't seen in Caldwell County, so no matter the issues you're facing, we'll be able to help! Some of the benefits of working with us include:
We're a family-owned company and have built our reputation as professional and honest people
We are one of the most affordable garage door companies in the Lenoir area. We pride ourselves on our honest and accurate quotes and make sure there are no hidden fees
Among those, we also provide no-hassle estimates on all quotes and repairs completely free of charge!
Lastly, we have over 200 5 star reviews on Google. You can check out some of our reviews by clicking here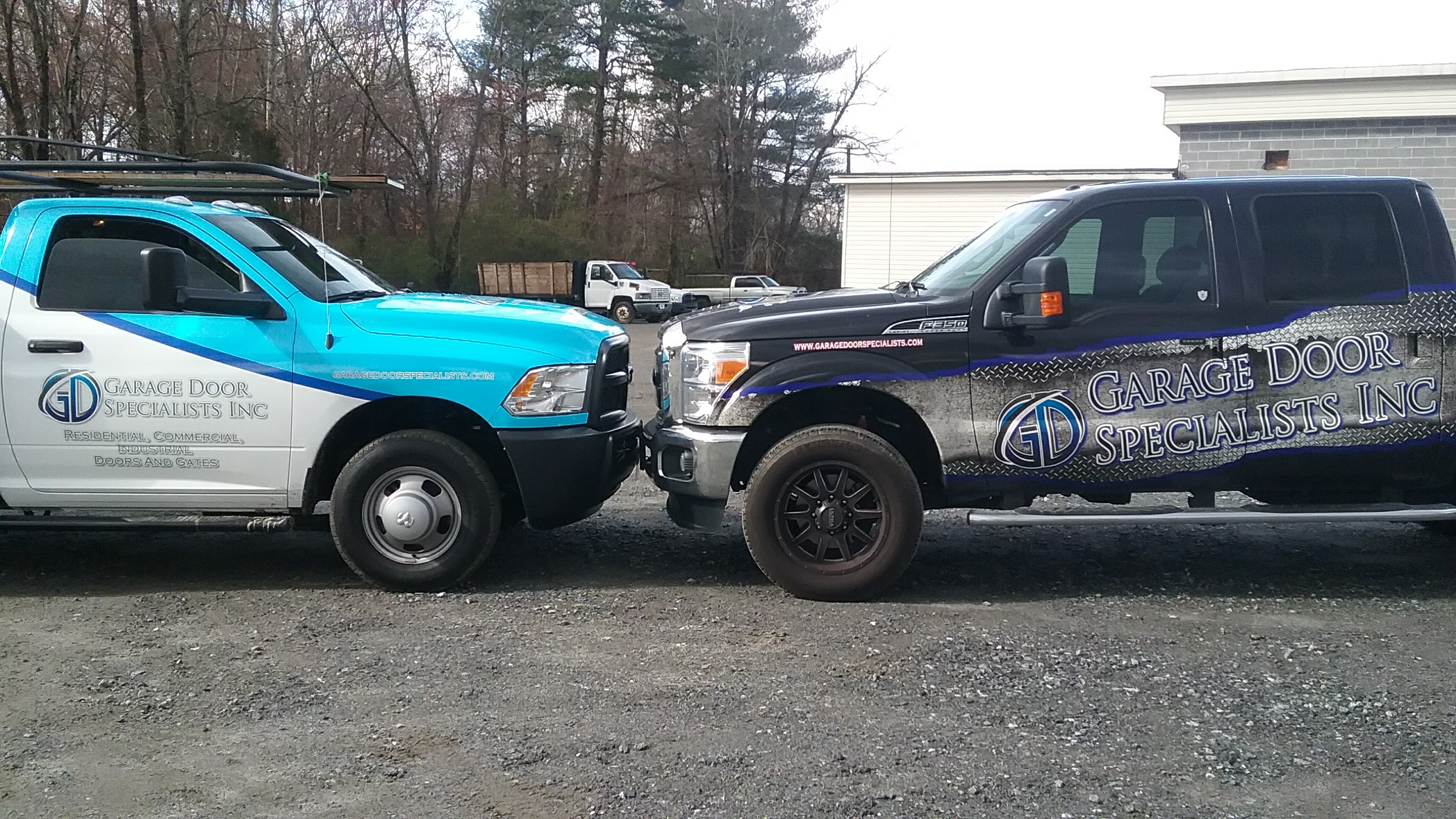 We want to help your garage return to full functionality as soon as possible. Broken springs and cables dominate garage door problems. Broken cables and springs prevent the door from functioning well and present a potential danger for those using the garage door.
Our technicians' goal is to make the right fix to keep you safe and stress-free when it comes to your garage door. Sometimes the problem requires a garage door replacement. We handle those, too. For emergency cases, contact us for our around-the-clock garage repair service near you.
New Garage Door Installations in Lenoir, North Carolina
Our garage door services in Lenoir include installations of new garage doors. We offer many options to choose from, whether you need a residential or commercial garage door on your property.
Commercial customers can choose from overhead doors, commercial security gates, loading docks and other options your business may need. We understand the importance of garage doors and loading docks for your business better than anyone. We want to help your operation by improving your productivity and processes with a functional garage door system that fits your business.
For homeowners, our selection of doors will meet any garages' goals. We carry trendy, modern styles and classic garage doors for every customer's taste. Our doors will increase curb appeal while also helping with energy efficiency and protection of your garage.
Having trouble choosing a door? Use our Door Imagination System to try out different doors on your home exterior to assist with finding the perfect one. We're committed to providing the best service for every one of our customers.
Garage Door Openers in Lenoir, NC
To go with your garage door, we also install and service Liftmaster garage door openers for our customers in the Lenoir area.
Garage door openers serve an important purpose. They protect the items stored in the garage as well as allow easier opening and closing of the door. Without one, operating your door manually is extremely tedious, and it's a huge security risk! With a garage door opener, you set a code and use a remote to open and close the door, securing your products and possessions.
Our selection of garage door openers includes basic models as well as the newest smart garage door opener technology. Smart garage door openers now feature security cameras and app controls that provide benefits to residential and commercial customers alike.
Let us know what your home or business needs are, and we will match you with the ideal garage door opener.
Contact Garage Door Specialists Today
Contact us today for new garage door installations in Lenoir, NC, as well as other services. Whether you need a repair for your door springs or an entirely new door, our specialists will take care of the project. Get a free estimate for a new door or garage opener! Our team looks forward to serving you and improving your home.