Garage Door Services & Repairs in Western NC
Garages play a vital role in our lives, but we often don't realize it until the door breaks. Garage doors are your line of defense against weather, rodents and theft. When the door breaks, you lose an essential barrier against the elements. There's also a cosmetic impact, as damage and wear can lower your home's curb appeal. Improve your home's value today by repairing your broken door!
Why Call a Professional to Repair Your Broken Garage Door?
Garage door repairs are common and often much more affordable than getting a replacement. Your garage is the largest entrance to your home and it's important that it's working properly. Your garage provides security, home value, convenience, and protection. Risking all of this on DIY garage door repair isn't worth it. Repairing garage doors is dangerous if you're not 100% confident in what you're doing and you could very well make the problem worse. Garage doors can deteriorate over time or suddenly stop working. When your car is stuck on the wrong side, the situation can be frustrating — but it's also fixable.
Signs of a broken garage door include:
The Door Is Stuck Open or Closed
If your garage door is stuck in the open or closed position, contact Garage Door Specialists, Inc. for repair. If your garage door is inoperative, it may be due to a variety of reasons including the cables, motor, hinges, rollers, and more. When your home is exposed, a fast and efficient repair matters.
The Door Is Running Slow
Your garage door should work as well as the day it was installed. Over time, garage door motors and associated components can become worn. If you're experiencing sluggish movement, call a professional.
The Door Is Damaged
Driving your car through the garage door, suffering some hail damage, or even noticing a small ding are all reasons to get your overhead garage door repaired or replaced. In many cases, single garage panels can be replaced, repairing the cosmetic damage to your existing door.
The Door Sits Unevenly
If a garage door falls off its tracks or suffers damage to an extension spring, the door can become crooked. Loud, shaking doors are also signs of a door falling off the tracks. A jumped track is a potentially dangerous situation. It's important to call a professional any time your garage door falls off its rails.
Get the Garage Door Repair Services You Need
For the professional garage door repair services you need today, give us a call at (828) 584-2297. We serve areas across western North Carolina, including Lenoir, Rutherfordton, Statesville, Hickory, Morganton, Marion and Mooresville. We will dispatch a garage door repair technician directly to your home and get your door back in operation. Repair services by Garage Door Specialists, Inc. include:
Broken garage door springs: We can replace garage door springs to repair crooked and inoperative garage doors. We've been replacing garage door springs for over 40 years and know how to fix even the most complicated of problems.
Broken garage door opener repair: We offer same-day residential garage door opener repair and commercial operator repair for all broken door openers in Western NC.
24/7 emergency garage door repair service: No matter what hour of the day or night, we're committed to repairing your garage door after hours.
Garage door cable repair: If your garage door is operating with a tilt than you probably have a broken garage cable that needs repair.
Damaged door panels: Many doors allow us to replace individual panels, saving the expense of a full replacement. Call to find out if your door needs a panel replacement.
Broken or missing hardware: Hinges, wheels and hardware can go missing over time — we'll replace them for you.
Damaged garage door motors: We'll repair underperforming components so you can get the performance you expect.
Missing weatherstripping: Keep weather, sound and rodents away with a tight weather seal on your garage doors.
Garage door repairs address more than cosmetics. Repairs by Garage Door Specialists, Inc. can improve door performance, security and weather seal. If you're having trouble, give us a call. We'll happily offer our diagnosis over the phone.
In about 25% of instances, we'll be able to tell you how to fix it right over the phone, free of charge. We also have emergency repair services available 24 hours a day. Talk to a representative and find out why we've been a local leader for over 40 years.
Save Money With Garage Door Preventative Maintenance
Many common garage door problems can be avoided with preventative maintenance and tune-up services by Garage Door Specialists, Inc. You use your garage doors hundreds, if not thousands, of times per year. That use takes a toll, but regular garage door maintenance can keep your doors secure and functioning correctly. Broken doors are more than an eyesore. A broken garage door poses a safety risk to you, your family and anyone on your property.
Tune-ups and preventative care is the most affordable way to keep your garage operating in peak condition. Garage door maintenance and tune-up services include:
Maintain the tracks: Garage door tracks must be regularly cleaned, lubricated and checked for alignment.
Check the springs and cables: Our technicians inspect your springs and cables for damage and lubricate them, reducing noise.
Tighten the hardware: During each visit, we investigate, tighten and if necessary, replace your garage door hardware.
Inspect the rollers: We'll inspect your rollers for signs of damage or wear, replacing anything that might lead to trouble later on.
Review cosmetics: We'll check for any new damage to your door and system and recommend solutions for removal.
Verify auto-reverse function: Our techs ensure your garage's safety features are all functioning properly.
Check the weatherstripping: We will monitor and replace any cracked, damaged and missing weatherstripping.
Preventative maintenance and tune-ups save money and headaches by taking care of problems before they occur. We'll replace parts before they fail, saving you from having your car trapped in the garage when you're trying to leave for work. From a tune-up in Morganton to preventative maintenance in Rutherfordton, scheduling service is easy. Give us a call at (828) 584-2297 or send us a message using our online contact form.
Why Choose Garage Door Specialists?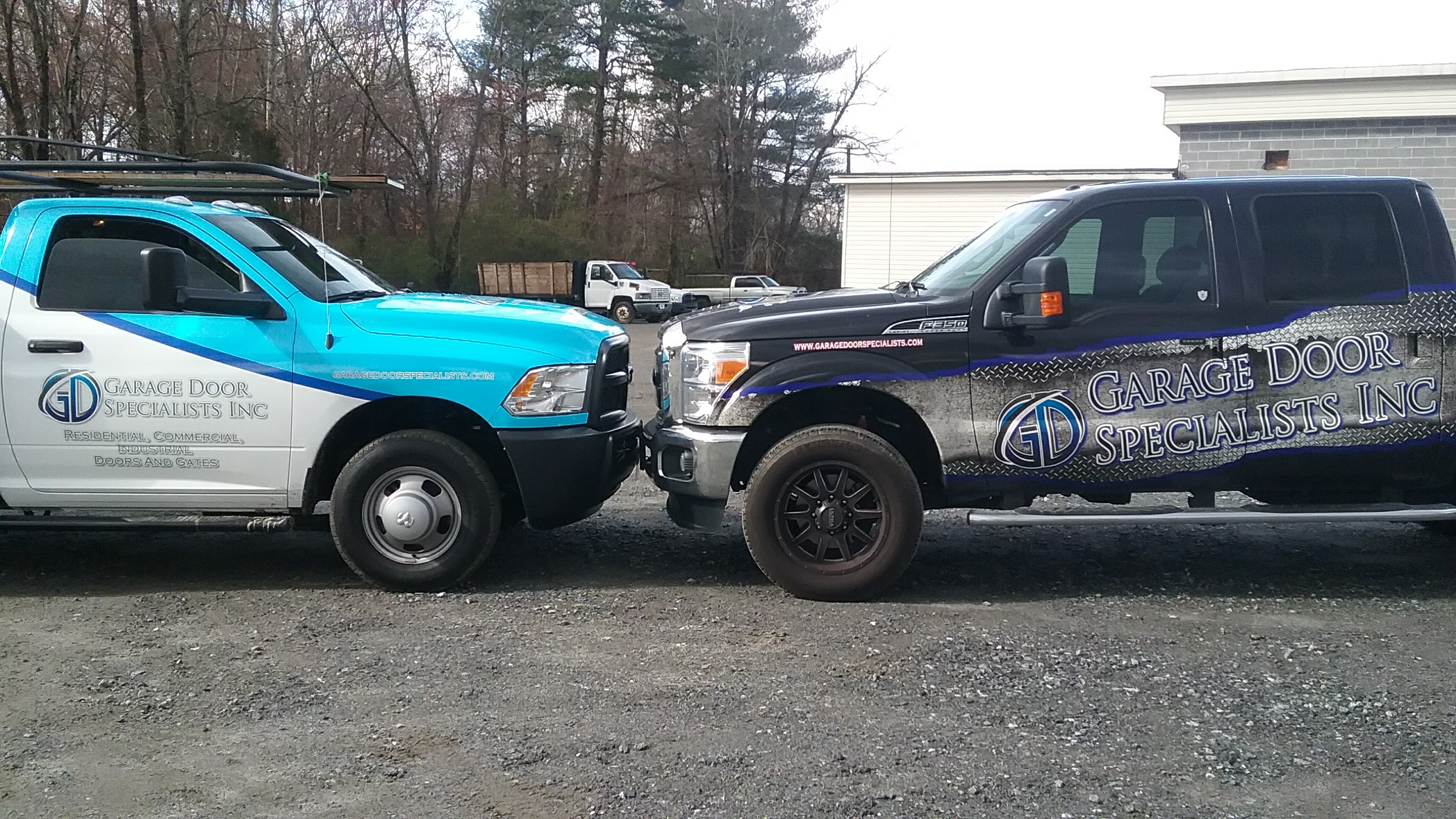 Since 1976, Garage Door Specialists, Inc. has served homes and businesses across North Carolina, including Rutherfordton, Hickory, Statesville, Lenoir, Mooresville and many other communities. As a garage door repair & replacement company with a solid reputation, we have the experience to repair your garage door and the confidence to stand behind our work. If you think your garage door may be in need of repair, call for a diagnosis. We are happy to share our knowledge. If we can tell you how to fix it over the phone, we will. Free of charge.
Schedule A Garage Door Repair Today!
Call today for garage door repairs, preventative maintenance services and tune-ups near Morganton, Mooresville, and Statesville, NC. We're a family-owned business and put our customers first. That means always offering the best pricing on all repairs, services and replacements. For more information or to schedule a repair, call Garage Door Specialists, Inc. at (828) 584-2297 today.